Save the Date for ASHRM 2023
October 1-4, 2023 in Minneapolis
Connect with risk managers and learn more about what's happening in the health care risk management field.
The most timely and reliable risk management programming happens at ASHRM's Annual Conference. The field comes together to share their findings, challenges and best practices with the shared goal of advancing safe and trusted health care.
Risk professionals from every stage of their careers can benefit from sessions, networking and solutions at the ASHRM 2023 Annual Conference.
1 / 4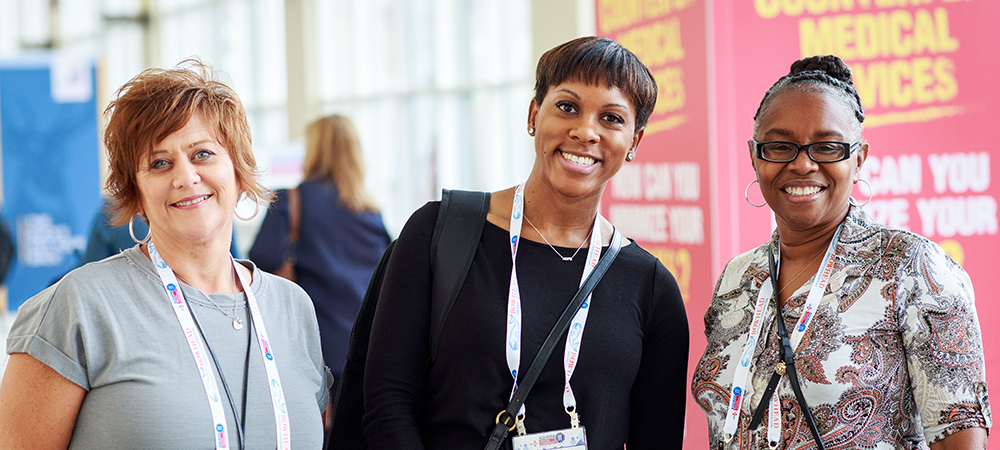 ASHRM 2022 attendees socializing and learning more about ASHRM publications & playbooks outside the ASHRM bookstore.
2 / 4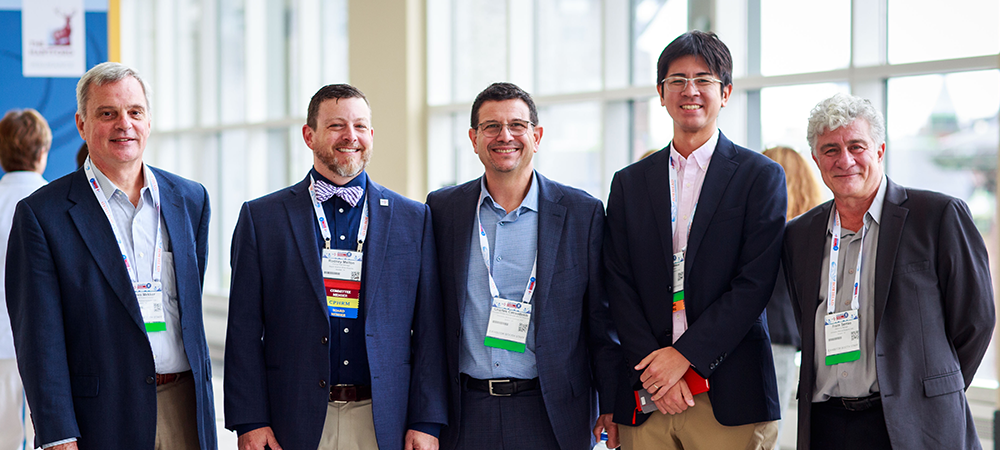 ASHRM 2022 attendees posing for a photo outside the main conference area.
3 / 4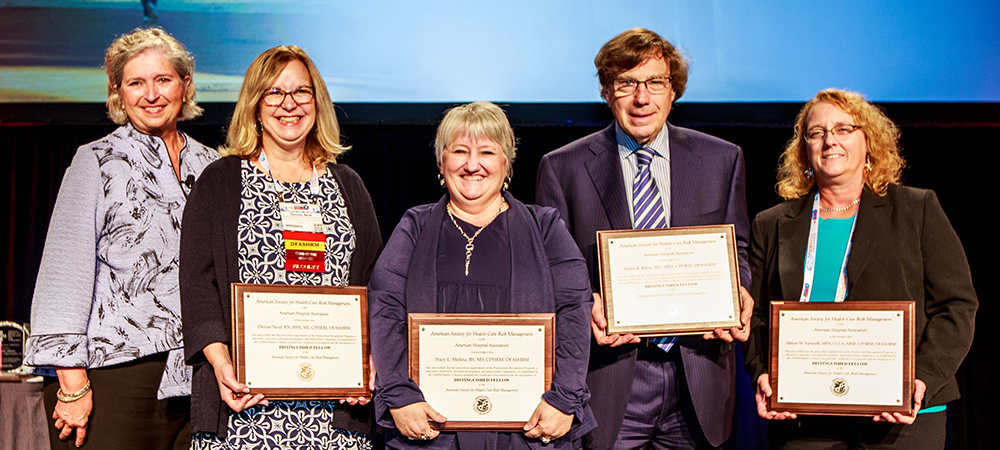 ASHRM 2022 Advisory Board President, Barbara McCarthy, RN, MPH, CPHQ, DFASHRM (left) poses with new Distinguished Fellow of the American Society for Health Care Risk Management (DFASHRM) inductees.

(left to right: Barbara McCarthy, RN, MPH, CPHQ, DFASHRM; Denise Neal, RN, BSN, MJ, CPHRM, DFASHRM; Tracy Melina, BS, MS, CPHRM, DFASHRM; Victor Klein, MD, MBA, CPHRM, DFASHRM; Allison Funicelli, MPA, CCLA, AEM, CPHRM, DFASHRM)
4 / 4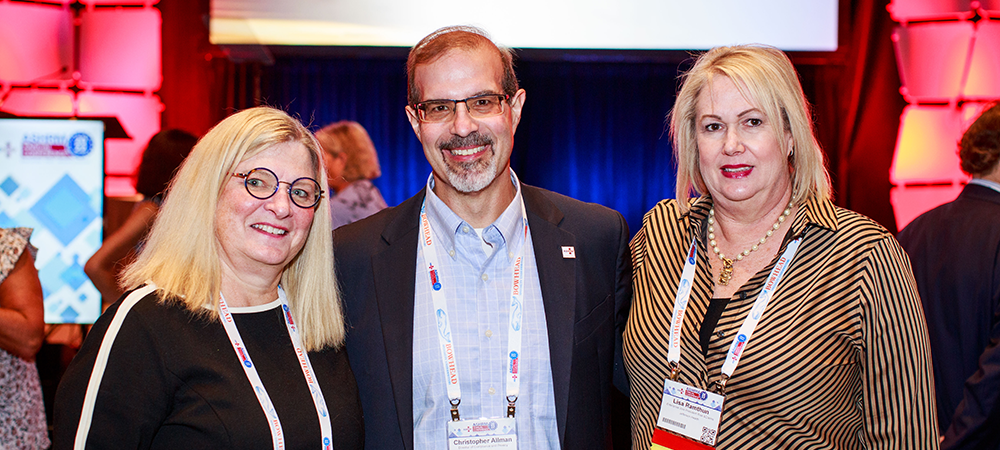 ASHRM 2022 attendees pose for a photo in front of the main stage.
❮
❯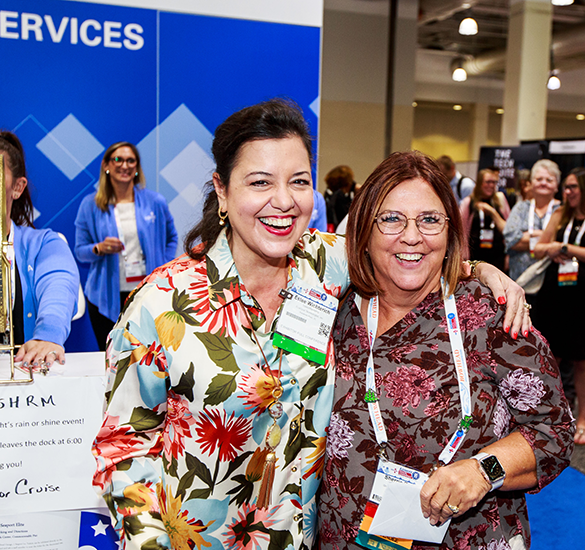 ASHRM Annual Conference
What to Expect at ASHRM Annual Conference
Participants at ASHRM's Annual Conference will learn about new practices, discover solutions to complex challenges and stay informed about new developments in the health care risk management field.
Peer-to-peer knowledge sharing
Timely and innovative sessions from leading experts
Hands-on solutions from vendors
Continuing education credits towards CPHRM and other leading certifications
"This program has been eye-opening to me. This conference has taught me to focus on things I need to grow in professionally and pick up on things that I want to learn more about."
"There is such great information shared at this conference. Learning from colleagues about how they handle similar situations that are happening at your facility is fantastic! Meeting new people to network with is also a welcomed opportunity."
"This is a great group of leaders who are open-minded and willing to talk ideas, thoughts, issues, problems and barriers out to find solutions, or at minimum the start of an improvement plan."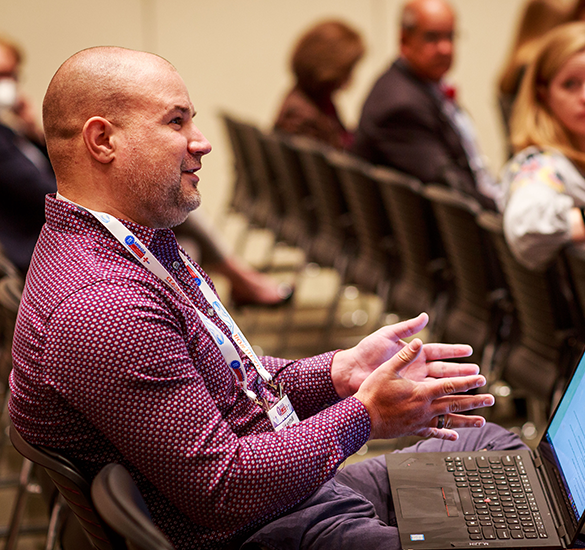 ASHRM Annual Conference
Topics at ASHRM Annual Conference
Choose from compelling sessions across the eight ERM domains:
Operational
Clinical and Patient Safety
Strategic
Financial
Human Capital
Legal and Regulatory
Technology
Hazard
Hotel Room Pricing for ASHRM 2023
Attendees should budget for hotel room prices that could vary from $195-$256/per night in Minneapolis, MN. Pricing will depend on room availability. More information will be available when registration opens!
Located in Minneapolis, Minnesota
This year's ASHRM Annual Conference will be held in Minneapolis. As you plan your conference trip, be sure to make time to explore this beautiful city in early autumn.
Visit the Mall of America
Immerse yourself in the Eloise Butler Wildflower Garden
Catch a show in the Hennepin Theatre District
Keep Me Updated
Fill out this form to receive updates about ASHRM 2023!

ASHRM 2023 Exhibitors and Sponsors
Showcase your products and services at the largest annual conference in health care risk management. For more information, view the ASHRM Exhibitor and Sponsorship information page.