Rebecca Cady
ASHRM President
VP, Chief Risk Officer
Washington, DC
Email: RCady@childrensnational.org
Rebecca Cady, Esq., BSN, CPHRM, DFASHRM, FACHE is Vice President, Chief Risk Officer at Children's National Medical Center in Washington, D.C. She is a Bachelor of Science in Nursing graduate of Georgetown University, and a graduate of the University of San Diego School of Law. Prior to coming to CNMC in 2008, Rebecca was a partner at Grace, Hollis, Lowe, Hanson and Schaeffer, a California law firm, where she practiced in the areas of malpractice defense, healthcare, and professional licensure law. She has published extensively in the area of nursing and the law, and is a frequent lecturer to healthcare providers. She was Editor in Chief of the Journal of Nursing Administration's Healthcare Law, Ethics, and Regulation from 2002-2013. She was named the 2018 Risk Manager of the Year by RIMS, the Risk and Insurance Management Society, a global professional organization of risk professionals from all industries. She was also named the 2018 Risk Manager of the Year by ASHRM, the American Society for Healthcare Risk Management. She was recognized as a 2018 Woman to Watch by Business Insurance Magazine in December, 2018.
Rebecca is a Distinguished Fellow of ASHRM as well as a Certified Professional Health Care Risk Manager (CPHRM). She is also a board certified healthcare executive, holding the FACHE designation from the American College of Healthcare Executives. Rebecca holds a Certificate in Strategic Decision and Risk Management from Stanford University. She has been an active volunteer with ASHRM, helping to write a variety of publications including Pearls on Medication Safety and Applying Enterprise Risk Management, and the Risk Financing Playbook and Healthcare Claims and Litigation Playbook. She has served on multiple ASHRM committees and task forces including Chair, ASHRM Federal Legislative Advocacy Task Force; Member, ASHRM Nominating Committee; Member, ASHRM Journal Review Board; Member, ASHRM ERM Committee; and Member, ASHRM Bylaws Committee.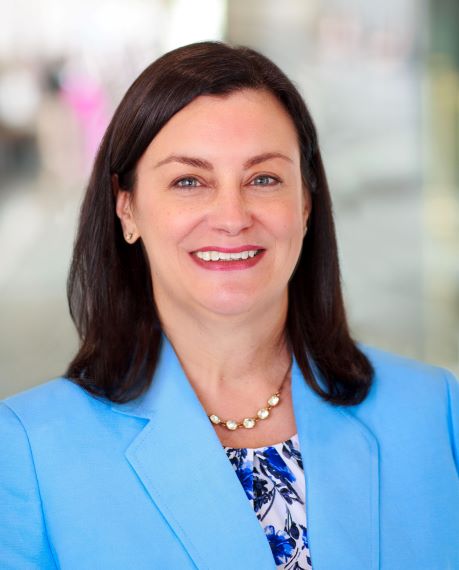 Tatum O'Sullivan
ASHRM President-Elect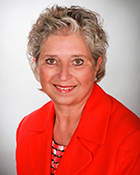 Barbara McCarthy
Immediate Past-President
Enterprise Risk Officer
Beverly, MA
Email: Barbara.McCarthy@Lahey.org
Barb is Enterprise Risk Officer at Beverly Hospital, a member of Beth Israel Lahey Health, in Beverly Massachusetts. She is a resource for risk prevention and control for acute care, inpatient behavioral health, and insured physician practices. She supports the medical malpractice program & is a resource for the compliance, privacy, & safety programs. Barb received a diploma in Nursing from New England Deaconess Hospital School of Nursing in Boston, a BSN from Northeastern University, and an MPH from Boston University. Past roles include critical care and inpatient nursing management; performance improvement, infection control, safety, privacy, & employee health leadership as well as Joint Commission coordination. Barb has been an active member of both state & national risk management associations for 17 years & was MA state chapter president in 2009. She was a member of the ASHRM board and deputy-chair of the ERM Task Force, is an ERM faculty member & a member of the Leadership Task Force. Most recently, Barb was elected as the ASHRM President-elect for 2021 & ASHRM Risk Manager of the Year for 2020.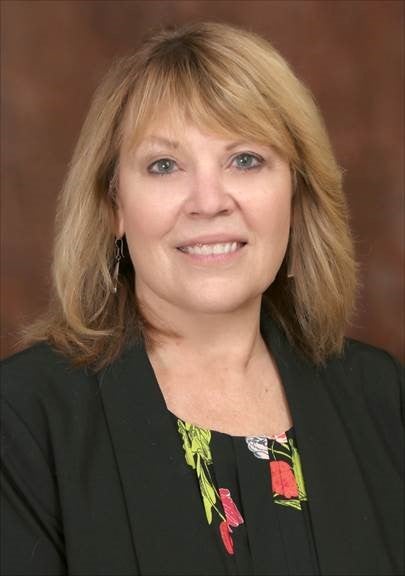 Carolyn Bailey
ASHRM Board Member
Director of Risk Management
Quincy, IL
Email: Carolyn.Bailey@blessinghealth.org
Carolyn Bailey, B.S., CPHRM, CHSP is the Director of Risk Management for the Blessing Health System located in Quincy, Illinois and has held this leadership position since 2008. The Blessing Health System consists of two hospitals, two large physician groups, a number of clinics, a four-year nursing and health sciences college, a captive, a foundation, TPA service for area employers who are self-insured, a CIN, and a group of medical specialty businesses (such as a linen company, durable medical equipment, retail pharmacies, etc.) all within a tristate region. Carolyn has oversight for the Risk Management Department on behalf of all the entities within the system and helped to create and sustain the system's Enterprise Risk Management program. Prior to Blessing, Carolyn worked in the field of Risk Management for over twenty years. Carolyn has experience in all aspects of enterprise risk management, strategic planning, process improvement, safety and security, including co-chair of the health systems Workplace Violence Prevention Committee and Employee Safety Committee, business continuity and disaster preparedness, claims and litigation, loss control, insurance and risk financing. She has presented at various conferences, podcasts and was a contributor to ASHRM's new ERM Playbook. She is also an instructor for ASHRM's ERM Certificate Program. She currently holds the position of Vice President of ISHRM and has recently been appointed to serve on ASHRM's Advisory Board. She is also completing her Master's in Management and Leadership.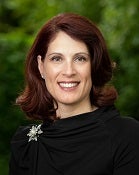 Katherine (Katie) DuFresne
ASHRM Board Member
Executive Director, Clinical Risk Management
Indianapolis, IN
Email: kdufresne@IUHealth.org
Katie DuFresne, RN, MSN, CPHRM is the Executive Director of Clinical Risk Management at Indiana University Health. She has been a registered nurse for over 20 years, having gained her clinical experience in inpatient hematology/oncology nursing. In 2003 Katie began working in healthcare risk management and in 2008 she earned the Certified Professional in Healthcare Risk Management designation.
Katie completed the Charles Warren Fairbanks Fellowship in Clinical Ethics in 2011-2012, and she continues as a volunteer member of the IU Health clinical ethics consultation service and co-chairs the committee. She has previously served as an Adjunct Lecturer in the Department of Community and Health Systems at the Indiana University School of Nursing, teaching Applied Health Care Ethics to second-degree nursing students.
Katie served on the ASHRM Advocacy Task Force for four years and chaired the committee for two of the terms. She will serve on the ASHRM board starting in 2022.
Katie earned a Master's Degree in Nursing and Health Systems Leadership from the University of Indianapolis in May 2015. She received a Bachelor's Degree from Ferris State University in Big Rapids, Michigan, in 1997.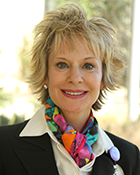 Karen S. Garvey
ASHRM Board Member
Vice President, Safety & Clinical Risk Management
Parkland Health & Hospital System
Dallas, TX
Email: KAREN.GARVEY@phhs.org
Karen Garvey serves as the Vice President for Safety & Clinical Risk Management for Parkland Health & Hospital System. Her current responsibilities include oversight of the departments of Regulatory & Accreditation, Patient Safety and Clinical Risk Management and Executive Sponsor of the SPARKs (Supporting Parkland Staff) Peer Support Program and is the Chairperson for Workforce Safety Initiatives involving proactive and reactive strategies to decrease violence in healthcare.
She joined Parkland in her current role in 2014, the first of a grueling five-year Corporate Integrity Agreement (CIA) focused on Quality & Safety and was successful in working with leaders to overcome the challenges with a successful completion in November of 2018. In her role she was one of the staple leads for the Quality & Safety Operations (QSO) Division where she was tasked to revision and refocus several departments including but Patient Safety & Clinical Risk Management, Regulatory & Accreditation and Infection Prevention Departments of which both were a strong focus of the CIA. Through the QSO leadership, she was able to bring closure to several key gaps which continue to be sustained today. She leads several patient and employee committees and drives initiatives to improve outcomes and reduce violence against employees and physicians.
Karen is also active in the American Society for Healthcare Risk Managers (ASHRM) where she is currently serving a second term as a member of the ASHRM Board of Managers. Karen has also served as national teaching faculty for the CPHRM certification class and has also worked on ASHRM Publications and the current CPHRM Study Guide on online course. Karen is also active teaching faculty for Institute for the Healthcare Improvement (IHI) Certified Professional in Patient Safety (CPPS) exam prep course and is active on the IHI Workforce Safety and Well Being Workgroup where is an Advisory Board lead. She is a HRET Patient Safety Leadership Fellow (2008) and graduate of the Harvard Consortium Sr. Patient Safety Executive Leadership Course. Karen received the DFW Great 100 Award for Nurses in 2017, the 2019 Healthcare Risk Management Leadership Award from ASHRM in October 2019 and the Presidential Citation Award for ASHRM in October 2021 at the ASHRM national conference.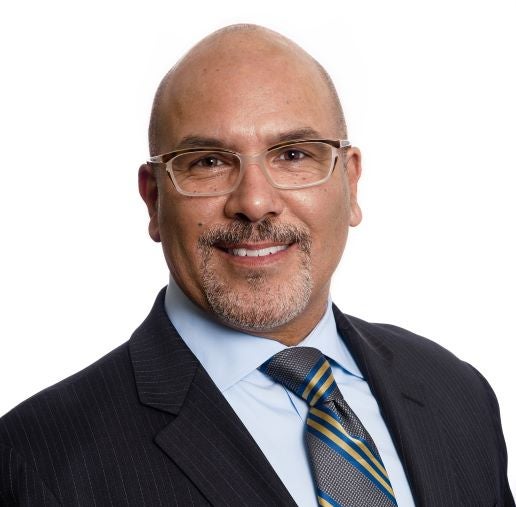 Jose L. Guzman, Jr.
ASHRM Board Member
Vice President and Director, Risk Management
New York, NY
Email: jguzman@hudsoninsgroup.com
Jose focuses on healthcare client services, organizing risk management processes and expanding the online risk management platform for Hudson Insurance Group and Napa River Insurance Services, Inc.
He has spent over 30 years working within the healthcare industry, over 14 of which were spent focusing on risk management and patient safety. He began his career as a registered nurse working in the Aging Service industry as well as in the acute care and public health settings. His clinical experience is diverse and includes familiarity with; medical –surgical and orthopedic care, critical care, renal transplant/dialysis services, pediatrics, disability management and public health. As well, he has held various nursing leadership positions. He is experienced in developing and performing clinical and operational risk assessments, supporting patient safety principles, and developing quality management programs.
Jose was elected to the American Society for Healthcare Risk Management (ASHRM) Advisory Board for the 2023-2025 term, and since 2003, has been active on various ASHRM task forces and committees. Jose has been a principle guest lecturer during ASHRM's annual conferences for more than ten engagements. Further, he is on the Board of Directors for The Association for Healthcare Risk Management of New York (AHRMNY) since 2007.
In addition to being a national speaker on risk, quality and patient safety practices, Jose is also a published author on various clinical risk management and patient safety issues relating to the acute care, healthcare operations, and pediatrics and aging services sectors. Along with support from ASHRM, Jose republished and was a contributing author of Risk Management Pearls for Long-Term & Continuing Care and Aging Services, 3rd Edition in October 2015. He also authored a book chapter in Medical Malpractice Claims Investigation: A Step-by-Step Approach on defending negligence claims in the aging services environments.
Jose has maintained his license as a Registered Professional Nurse and holds a B.S. in Social and Behavioral Sciences, summa cum laude, and an M.S. in Health Services Management; with a minor in Human Resource Management, with Distinction. He was awarded the Distinguished Fellow American Society of Healthcare Risk Management (DFASHRM) designation and is a Certified Professional in Healthcare Risk Management (CPHRM).
Karen M. Markwith
ASHRM Board Member
Division Dir. of Risk Management for Virginia Mason Franciscan Health System, Pacific Northwest Division, and a part of Common Spirit Health
Tacoma, WA
Karen Markwith is Division Dir. of Risk Management for Virginia Mason Franciscan Health System, Pacific Northwest Division, and a part of Common Spirit Health located in Tacoma, WA, experience includes National Dir. of Enterprise Risk Management for Catholic Health Initiatives with multistate responsibilities. Previously the Dir. of Risk Services for Franciscan Health System well as the Dir. of Provider Services for Franciscan Medical Group. Received graduate degree in Master of Jurisprudence in Health Law from Loyola Law School in Chicago and undergraduate degree in Bachelor of Science in Nursing from Pacific Lutheran University. Co-authored ASHRM 2016 Physician Office Risk Management Playbook as well as the Claims Management chapter for the 2017 Health Care Risk Management Fundamentals. Co-chair of ASHRM Annual Conference Committee for 2021, Chair of ASHRM Annual Conference Committee for 2022.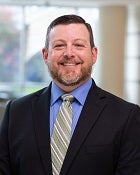 Rodney Melton
ASHRM Board Member
Clinical Risk Manager
Mansfield, TX
Email: RODNEY.MELTON@BSWHEALTH.ORG
Rodney Melton, MHA, BSN, RN, CPHRM is the Clinical Risk Manager at Baylor Scott & White All Saints in Fort Worth, Texas. He is a Bachelor of Science in Nursing graduate of Midwestern State University, and of the McAda Graduate School at Midwestern State University in the Master of Health Administration program. Prior to coming to Baylor Scott & White he was a Director of Risk Management at a multi-hospital health system in the Dallas Fort Worth area. He has held roles such as Patient Safety Program Manager, Patient Safety Officer, and worked as a bedside nurse in the ICU and Emergency Department. He has been a member of ASHRM since 2009 and was a member of the North Texas Society of Healthcare Risk Management from 2009 to 2017 when the chapter closed. He is currently a member of the South Texas Society for Healthcare Risk Management. He has been certified as a Professional in Healthcare Risk Management (CPHRM) since 2013. He has served on Multiple ASHRM committees and task forces. He was the Chair of the ASHRM Annual Conference Committee and a member of the Educational Scholarship and Grant Committee, the Social Media Task force, and the Education Task Force.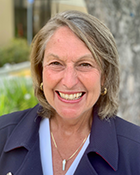 Elaine Ziemba
ASHRM Board Member
Vice President and Chief Risk Officer
Stanford, CA
Email: mba@stanfordhealthcare.org
Elaine is currently Vice President and Chief Risk Officer for the Stanford Medicine Enterprise. In this role she is responsible for the operational and strategic functions of the enterprise risk program for Stanford Medicine's pediatric and adult academic medical centers, a large community-based hospital center and two large affiliated physician networks. The Risk function is responsible for all aspects of risk financing, insurance purchases and management, all claims and litigation activities, risk management consultation and education, management and safety oversight of the Owner Controlled Insurance Program (OCIP) and claims administration within the Workers' Compensation Program. Elaine also holds executive leadership positions in and responsibility for Stanford Medicine's two distinct captive risk financing entities.
Elaine has been associated with Stanford Medicine from 2009-20016 and then again from 2018 to current. In between she held a Systemwide Vice President – Risk position in a large healthcare system in the NY metro area. Prior to Stanford, Elaine held administrative leadership positions within the healthcare and insurance arenas including The University of California Medical Center System, Catholic Healthcare West, SCPIE/The Doctors Company and Sedgwick Claims Management.
Elaine has been in healthcare operations and related organizations for her entire 30 plus year career yet will be the first to say, "I am still learning…". Always happy to share her knowledge and experience, Elaine serves as ASHRM Faculty and is a frequent presenter on a local, State and National level.
Elaine holds a BA Degree in Government and Politics from the University of Maryland, a Master's Degree in Health Care Administration from The George Washington University and a Juris Doctorate from Golden Gate University. Elaine currently serves on the Board of ASHRM and the Board of the Hawaii Captive Insurance Council.