ASHRM Remembers Fay A. Rozovsky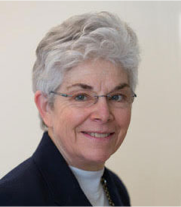 Fay A. Rozovsky, an ASHRM Past President, Distinguished Fellow and leading figure in the health care risk management professional community who was nationally known for championing the rights of medical patients, died March 4 at the MD Anderson Cancer Center in Houston, Texas, after a three-year battle with bile duct cancer.
Rozovsky and her husband, the late Lorne E. Rozovsky, founded LEFAR Health Associates in Canada, and in the U.S. she founded and headed the Rozovsky Group, advisors to health care professionals on a wide range of patient consent and safety issues.
She lectured extensively, taught at the college level, and wrote or co-wrote more than 20 books and 600 articles. Her books, among them "Consent to Treatment, a Practical Guide," have been cited by the Supreme Courts of the U.S. and Canada, and in many law journals and academic publication
The ASHRM Board of Directors recognized her lifetime of contributions to the field of health care risk management first with the ASHRM Distinguished Service Award in 1998, and later the Presidential Citation for Lifetime Achievement in Healthcare Risk Management in 2018.
In 2019, The ASHRM Board recognized Mrs. Rozovsky's uncompromising support of the society, and the health care risk management profession, by renaming the ASHRM Scholarship Program the Fay Rozovsky Scholarship Program. The new title honors one of her core values – advancing the profession of health care risk management through education.
The announcement also noted "Fay has dedicated her time and talent to ASHRM as both President and faculty member. These contributions pale in comparison to the time she has spent teaching and mentoring members of the risk management profession."
Regarded as a mentor to many, she was known for a legendary passion and enthusiasm for the health care risk management profession. Many of her acolytes would become leaders for ASHRM and the profession.
ASHRM's current President Hala Helm, who worked closely with Rozovsky as faculty for the HRM Certificate Program, looked to Rozovsky as a mentor.
"I was always awed by her ability to read and synthesize a new regulation or case holding and write up a summary and application to risk management, usually before I had event managed my first cup of coffee," said Helm. "Fay was a treasured mentor, colleague, teacher and friend and she will be missed by everyone who had the privilege to know her and learn from her."
Rozovsky held a law degree from Boston College and a master's degree in public health from Harvard University. Rozovsky was one of the first women to graduate from previously all-male Providence (R.I.) College, earning an A.B. degree there summa cum laude in 1973.
Her funeral will be held March 20 in Rhode Island, and a celebration of her life will be held at Providence College at a future date to be announced.
Donations in Mrs. Rozovsky's name may be made to the Fay A. Rozovsky Scholarship Fund, or the Jewish-Catholic Theological Exchange, both at Providence College; the MD Anderson Cancer Center in Houston; or to a charity of your choice.